Olivia Clayton takes a look at what round 15 of the Wrest Point TSLW season has to offer. 
Saturday 17th August
Glenorchy v. Lauderdale (KGV) – 4:00pm
Form Guide (most recent first): Glenorchy – W W L W W | Lauderdale – L L L L L
Last Time They Met: Glenorchy 27.19 (181) def. Lauderdale 0.0 (0) – Round 8, 2019 at KGV
Glenorchy will host Lauderdale in round fifteen at KGV. The Pies kept Lauderdale scoreless in their last encounter to finish with a massive 181-point win.
Glenorchy head into this round sitting second on the ladder with 10 wins after defeating North Launceston at Invermay Park in round 14.
Pies coach, Peter Barwick says his side has some key areas to work on.
"The focus for this week's game against Lauderdale will be skill execution particularly with handball, keeping space and not getting too many numbers drawn to the contest. We will also be working on goal kicking accuracy, making the most of scoring opportunities."
Lauderdale are in sixth place and went down to Clarence by 71 points last week.
Lauderdale coach, Robbie McManus, says this week the "side will go into the game focusing on improvement and sticking to our game plan. Glenorchy were very impressive last time out there, so we'll be ready for a quality game."
SELECTED TEAMS: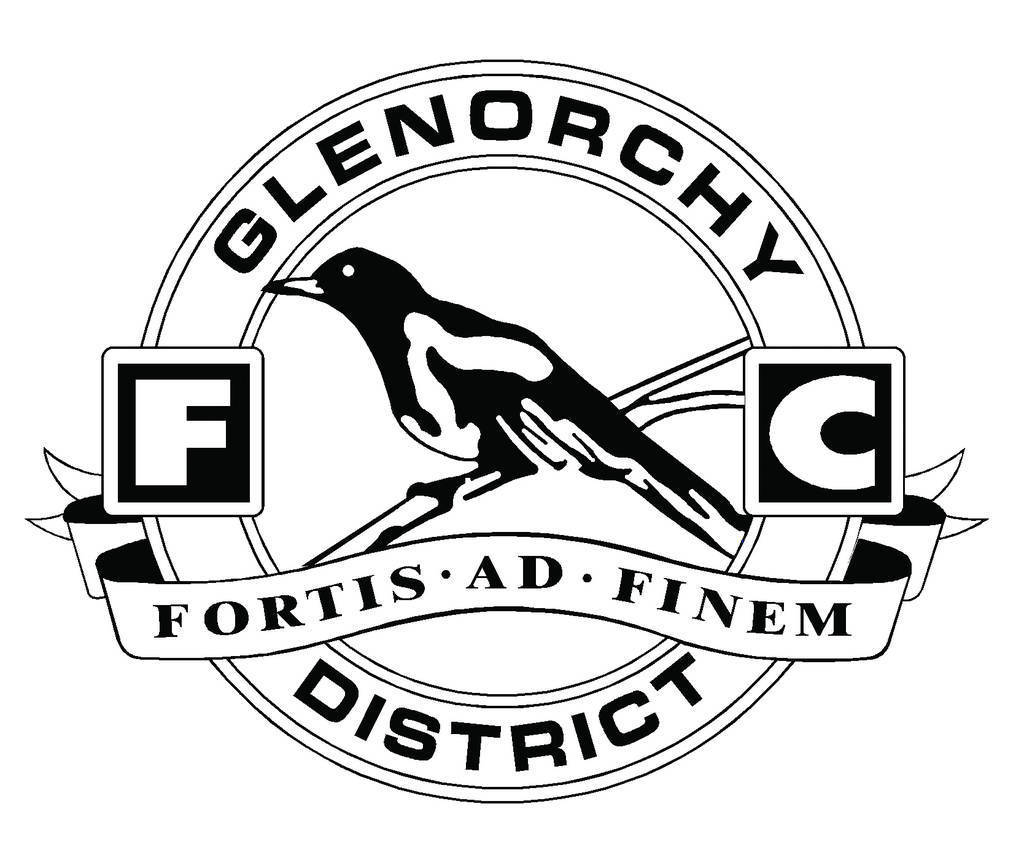 Glenorchy
B: T. Corrie, R. Siely, M. Sutcliffe
HB: P. King, H. Smith,
C: G.  Allan, S.  Skinner, C.  Lovell
HF: H. Ryan, N. Lynch, J. Webster
F: , N. Daniels, S. Griffiths
R: G. Sullivan, B. Barwick, E. Barwick
Int: H. Barwick, S. Davis, K. Rattenbury, M. Shaw
Emg: G. Bailey ,
In: S. Davis, H. Barwick, G. Bailey
Out: K. Stanford,  J. Tate Turvey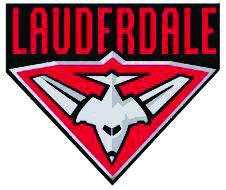 Lauderdale
B: E. Burrows, E. Aliendi, C. O'Neill
HB: M. Goldsmith, C. Edmand,
C: O.  Hudson, C.  Kenny,
HF: A. Park, T. Roberts , L. Suris
F: A. Rance, C. Stewart , S. Thompson
R: , C. van Breda , B. Malcolm, S. Williams
Int: B. Dickenson, M. Hutt, E. Johnstone, K. Teders ,
Emg: H. Alexander, L. Czeszek, E. Waller

In: S. Thompson , E. Waller, M. Hutt, E. Johnstone, C. Kenny
Out: C. Knowles, K. Dawson
---
Sunday 18th August
Tigers v. North Launceston (Twin Ovals) – 12:00pm
Form Guide (most recent first): Tigers – L L L W L | North Launceston – L L W L L
Last Time They Met: North Launceston 4.11 (35) def. Tigers 4.3 (27) – Round 8, 2019 at Twin Ovals
The Tigers and North Launceston will go head to head at the Twin Ovals this week. Their last encounter saw an eight-point difference with the Northern Bombers getting the win.
North Launceston are sitting fourth on the ladder with six wins in their debut TSLW season.
North Launceston backline coach Claudia Matteo, says the Tigers present a challenge.
"We need to remain fully focused on our last away game for the season," Matteo said.
"It's always a tough battle coming up against the Tigers. We take each week as it comes but mainly it will be to stay positive and energised."
The Tigers are fifth on the ladder with the Northern Bombers four wins clear.
Tigers coach Brad Willis says his side will take some confidence from a competitive performance against the Northern Bombers back in round eight.
"The last time we played North Launceston it was pretty tight all day, so we are hoping for another four-quarter effort.
"We are a bit light on for numbers at the moment through injury and unavailability, but with only two games remaining we want to finish as strongly as possible."
SELECTED TEAMS: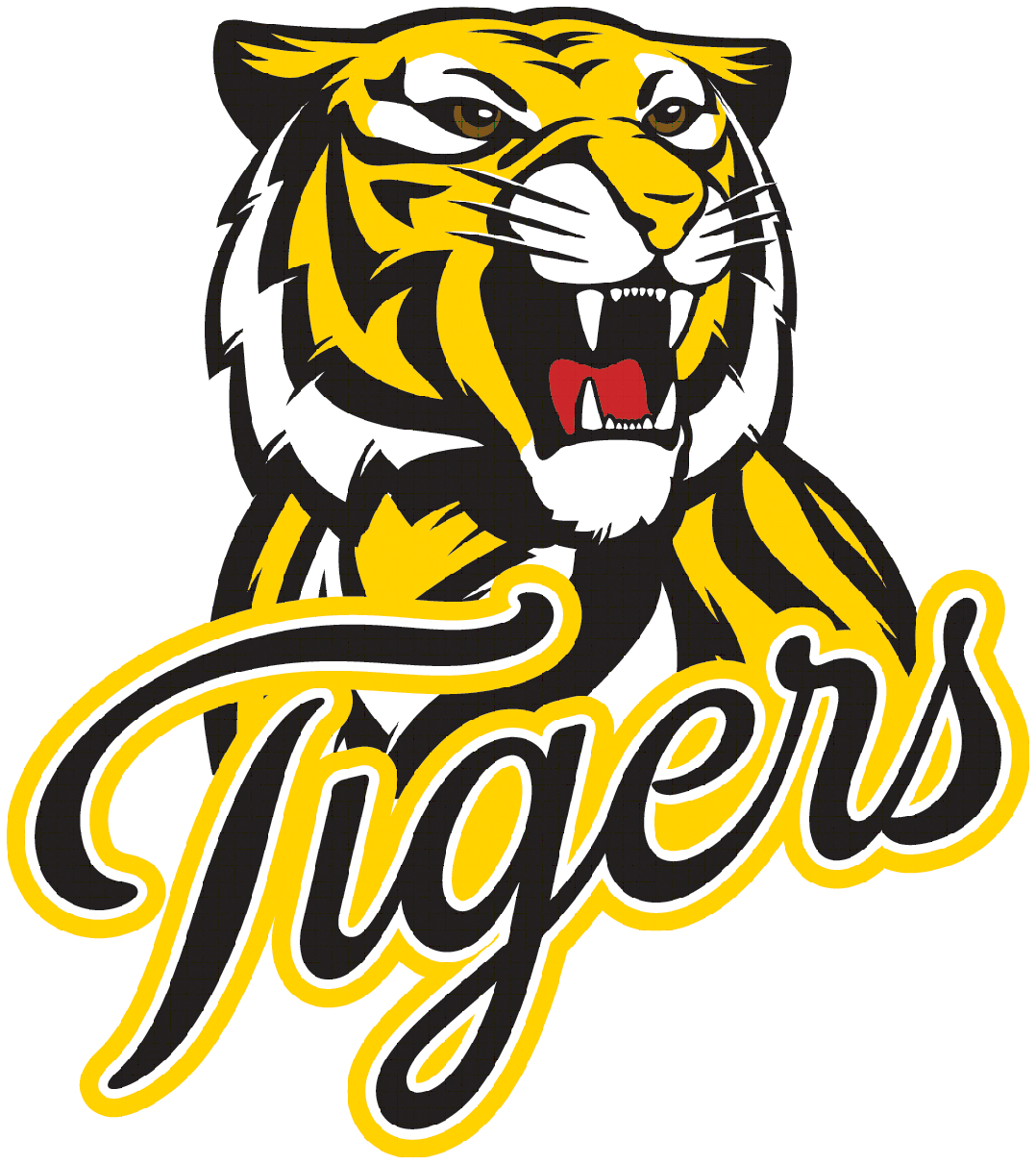 Tigers FC
B: E. Brereton, O. McKee, L. Reid
HB: R. Roberts, P. Odwogo ,
C: L.  Ellis, C.  Brooke, R.  Oliver
HF: H. Baldwin, , T. Clifford
F: P. Flakemore, E. Doyle, S. Grimsey
R: M. Absolom, M. Bones, M. Neal
Int: M. Barr, K. Cornish, I. Lovell, G. Millar
Emg: E. Kirkwood, C. Webster, M. Wilkinson
In: R. Oliver, C. Webster, E. Kirkwood, S. Grimsey, M. Wilkinson, M. Barr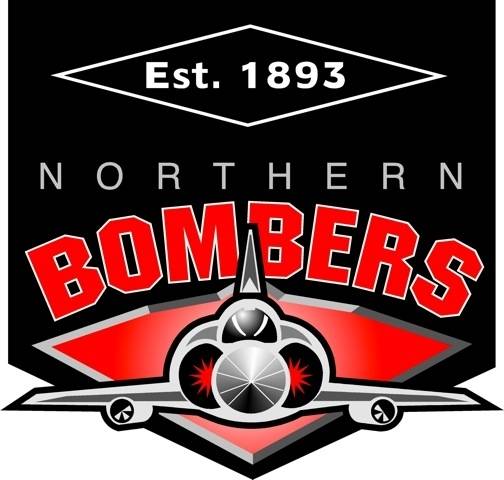 North Launceston
B: C. Hooper, M. Cornish,HB: S. Burrows, L. Hancock, B. Farrell
C: H.  Grima, H.  Breward, E.  Mckenzie
HF: C. Farrow, E. McKinnell, T. Whitney
F: K. Hennessy, S. Farrow,
R: S. Townsend, M. Cuthbertson, J. Clifford
Int: A. Anderson, G. Nicolson , L. Sulzberger, D. Walters
In: C. Hooper, M. Cornish
Out: R. Wilson, E. Jones
---
Launceston v. Clarence (Windsor Park) – 12:00pm
Form Guide (most recent first): Launceston – W W W W W | Clarence – W W W L W
Last Time They Met: Launceston 6.9 (45) def. Clarence 5.2 (32) – Round 8, 2019 at Blundstone Arena
Ladder leader Launceston will host Clarence at Windsor Park in round 15, with the Blues taking the points when the sides last met back in round eight.
Last week the Blues defeated the Tigers by 81 points, adding another win to their perfect win streak.
Launceston coach, Ange Dickson says her side still has room to build – even with a perfect season to date.
"This week we will be focusing on building on our team cohesion.
"We are almost where we want to be, but we are not quite there yet. We will be looking to lift our communication around the ground and our decision making at each contest."
Dickson concedes the Blues have some selection decisions to make before the finals.
"Coming to the final stages of the home and away season we are really starting to look towards our finals team, so each game is an audition for each player to secure their spot.
"We are a very competitive group and all the girls are relishing the opportunity to possibly play finals for this club."
Clarence are third on the ladder with eight wins under their belt. They will be coming off the back of a win after defeating Lauderdale in round 14.
The Roos will lose Maddy Smith, Tahlia Bortignon and Amy Prokopiec this week, but will gain Georgia Alomes, Katherine Johnson, Rachel Archer, Bronte Scott and Darcy Elliston.
A clash against the clear ladder leaders and flag favourites should provide a great indication as to where the 'Roos sit on the eve of finals football.
SELECTED TEAMS: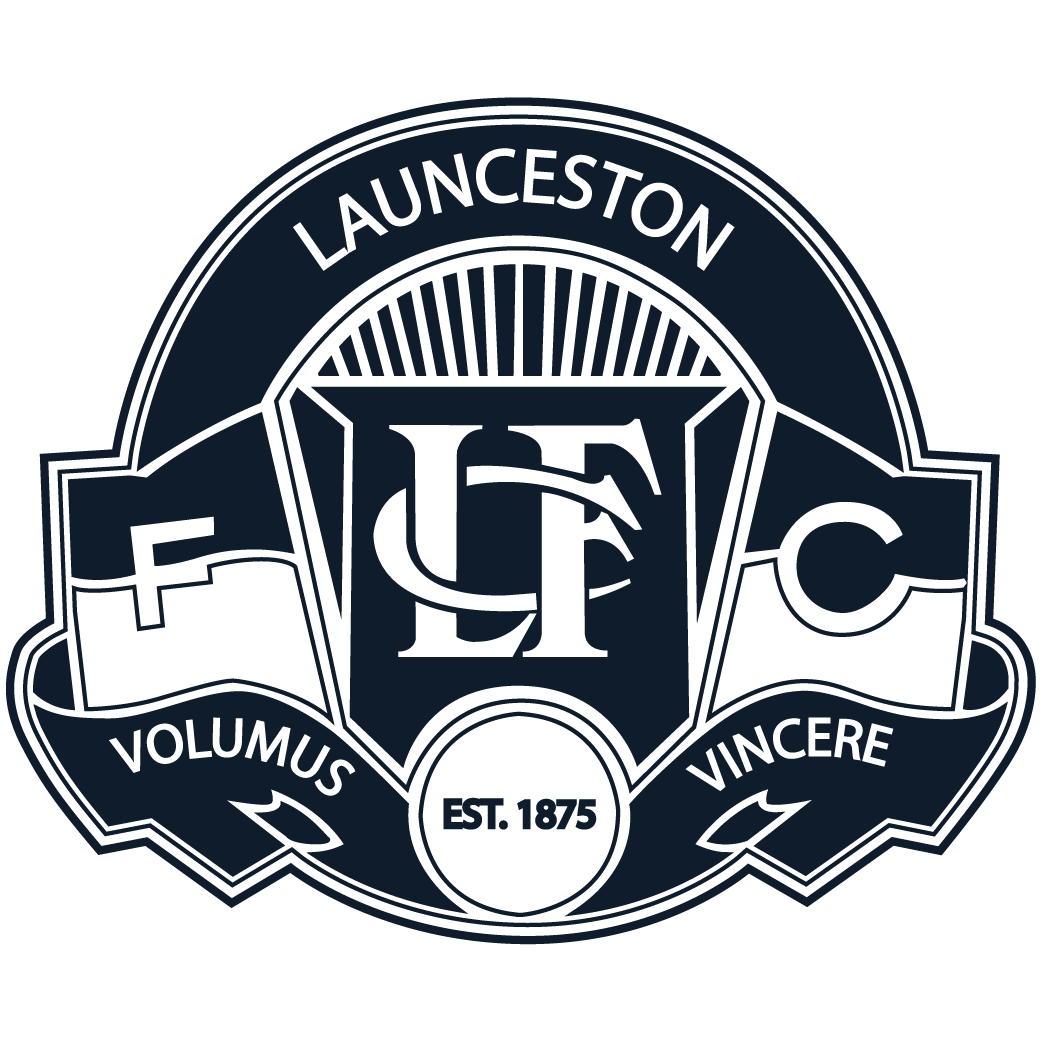 Launceston
B: M. Smith, A. Carey,
HB: A. Green, L. Haines, G. Hill
C: C.  Haines, A.  Dickson, K.  Hill
HF: D. Bannister, M. Sinclair, M. Hillier
F: M. Radford, B. Rattray,
R: B. Thurlow, D. Taylor, L. Stevenson
Int: S. Beeton, E. Page, C. Stanley , C. Taylor
Emg: J. Guy, A. Halaby, C. Thuringer, H. Whyte
In: B. Rattray, C. Taylor, M. Sinclair, A. Carey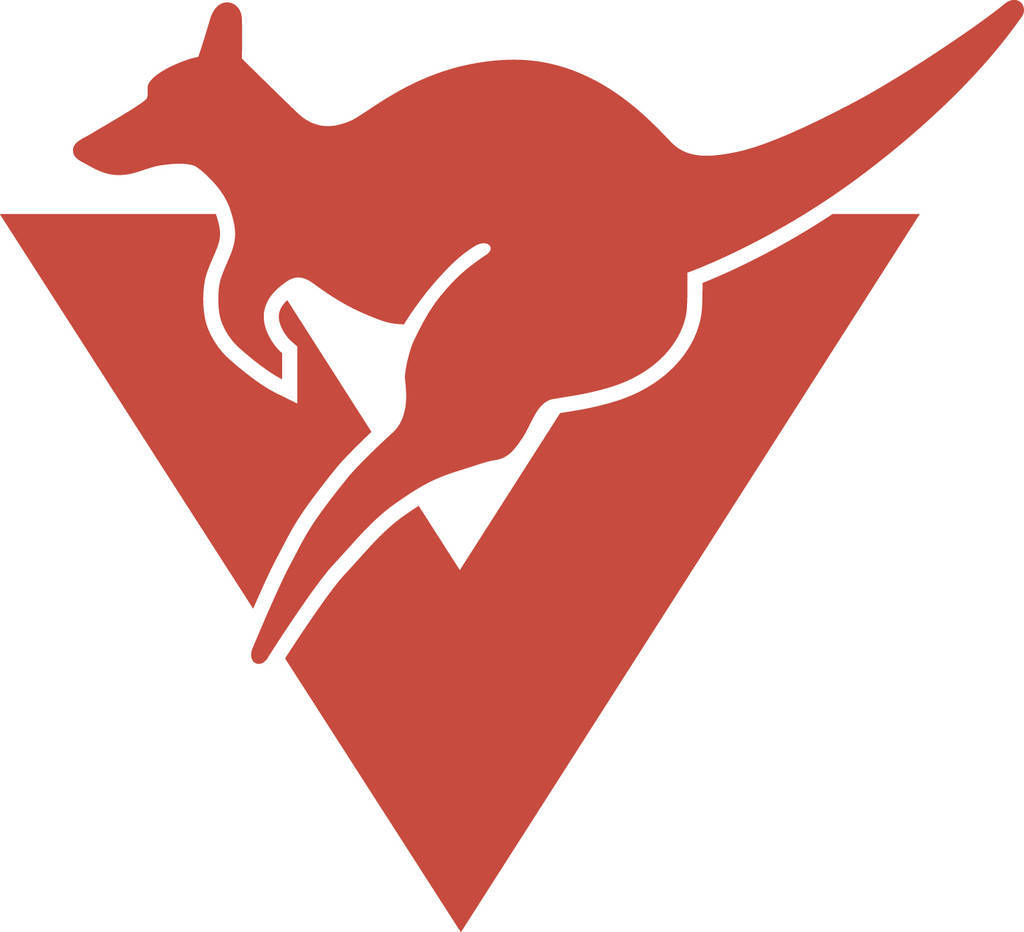 Clarence
B: L. Standen, A. Hardner,
HB: R. Archer, D. Elliston, N. Bresnehan
C: N.  Pearce, M.  Harper, M.  Westland
HF: G. Mitchell, K. Johnson, M. Wise
F: G. Blackburn, E. Westland,
R: G. Alomes, B. Oates, B. Scott
Int: B. McDonald, J. Minifie, T. Strong, S. Webberley
Emg: K. Craig, J. Williams
In: G. Alomes, K. Johnson, R. Archer, B. Scott, D. Elliston
Out: M. Smith, T. Bortignon, A. Prokopiec