Round ten of the Wrest Point TSLW competition sees North Launceston and Glenorchy kick the weekend's action off on Saturday at UTAS Stadium, writes TSL W reporter Olivia Clayton. 
Saturday 6th July
North Launceston v. Glenorchy (UTAS Stadium) – 4:30pm
Form Guide (most recent first): North Launceston – W W W L L  | Glenorchy – W W L W W
Last Time They Met: Glenorchy 12.12 (84) def. North Launceston 2.4 (16) – Round 3, 2019 at KGV
North Launceston will host Glenorchy at UTAS Stadium in round ten. The last time they met Glenorchy defeated North Launceston by 68 points back in round three.
North Launceston are currently sitting in third place on the ladder and are coming off the back of a win after defeating Clarence last week by 12 points.
North Launceston coach, Dean Smith,  says his side is progressing well in its first season in the competition ahead of this clash with the Magpies.
"The girls have more than met our team and clubs' expectations so far and most likely definitely exceeded the expectations of many football pundits that said we'd struggle to win a game in our first year.
"The win over Clarence proved that we aren't in this competition to make up the numbers," he said.
"Glenorchy will be a tough test again for us as they really got hold of us in the first half when we met at KGV and things were looking ominous until our work rate lifted in the second.
"We are fully aware of the fact that we need to bring 100% effort for four quarters if we are to take the game up to them."
Glenorchy are sitting above North Launceston in second and are also coming off the back of a win after defeating the Tigers by 71 points in round nine.
Pies Captain, Nietta lynch, says her side is wary of what the Northern Bombers are capable of.
"North Launceston are a very new team with a number of girls that hadn't played together before, this makes them a bit of an unknown this year and they can only continue to grow and get better.
"Being on their home deck, we approach this game with respect but also with the belief that if we continue to execute our game plan we will get the job done."
SELECTED TEAMS: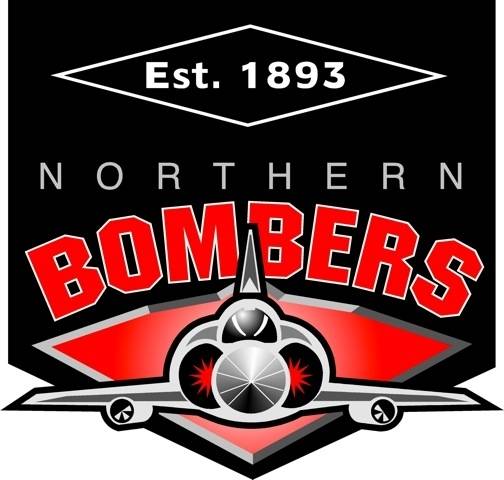 North Launceston
B: E. Jones, M. Carins ,
HB: B. Farrell, L. Hancock, R. Wilson
C: C.  Farrow, M.  Cuthbertson, E.  Mckenzie
HF: S. Farrow, E. McKinnell, E. Maurer
F: T. Whitney, S. Townsend,
R: S. Radford, H. Breward, J. Clifford
Int: K. Hennessy, C. Hooper, G. Nicolson , L. Sulzberger
Emg: M. Cornish, D. Walters
In: K. Hennessy, E. Maurer, L. Sulzberger
Out: B. Hinkley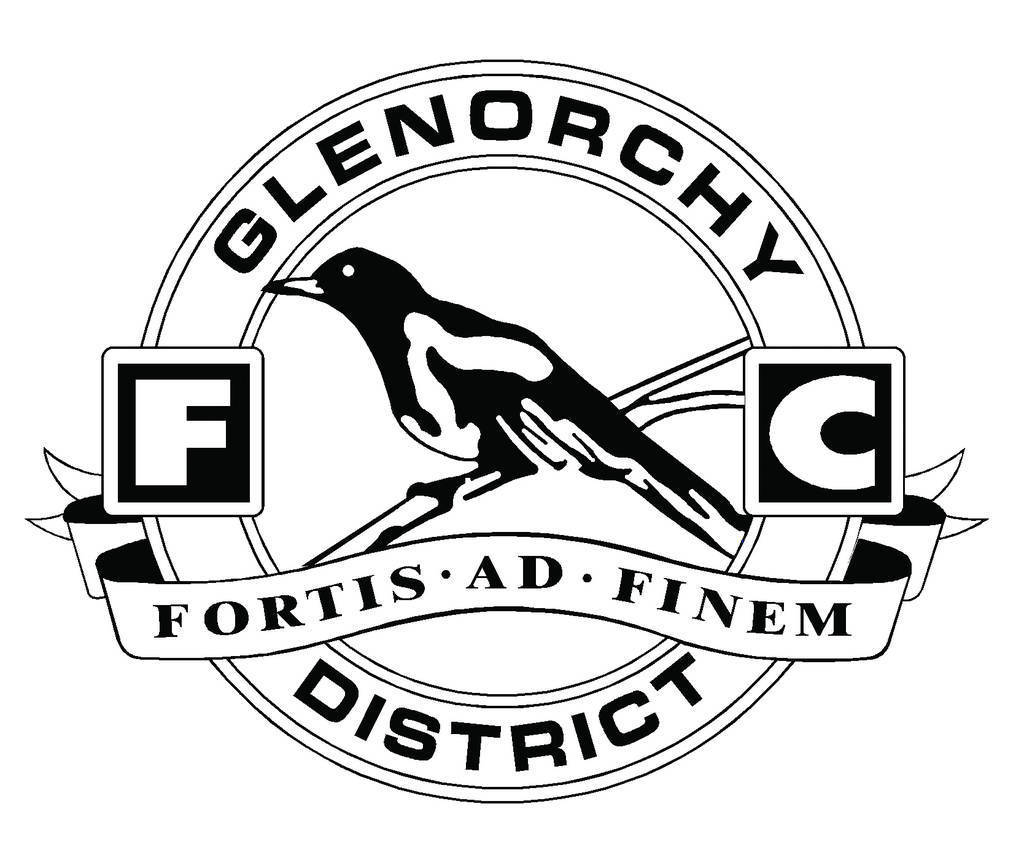 Glenorchy
B: S. Davis, R. Siely,
HB: P. King, T. Corrie, H. Smith
C: H.  Barwick, S.  Skinner, J.  Tate Turvey
HF: H. Ryan, N. Lynch, M. Sutcliffe
F: M. Shaw, N. Daniels,
R: G. Sullivan, B. Barwick, E. Barwick
Int: S. Griffiths, M. Jacobs , J. Rattenbury, K. Rattenbury
In: R. Siely, G. Sullivan, J. Rattenbury, S. Griffiths, T. Corrie
Out: K. Stanford, J. Williams, A. Cowen, G. Bailey
---
Sunday 7th July
Lauderdale v. Clarence (Skybus Oval) – 12:00pm
Form Guide (most recent first): Lauderdale – L L L L L  | Clarence – L L W L W
Last Time They Met: Clarence 14.17 (101) def. Lauderdale 1.0 (6) – Round 5, 2019 at Skybus Oval
Lauderdale will host Clarence at Skybus Oval in round 10, with the 'Roos taking the chocolates by 95 points when the two teams last met in round five.
Lauderdale are sitting winless in sixth position on the ladder after going down to ladder leaders Launceston last week.
Lauderdale player, Chloe Stewart, says her side is continuing to develop, despite results not going their way.
"The team has really grown since our first TSLW game. We have bonded so well together now.
"Our main focus as a team is to just keep trying to improve each game and to try and get the ball forward as much as we can so we can hopefully hit the scoreboard more frequently."
Clarence are currently fourth on the ladder after being defeated by North Launceston in round nine and will be looking to respond after the loss at UTAS Stadium.
Roos player, Katherine Johnson says "Lauderdale are a young and athletic team that have shown improvement on the field each week."
"We see every game as a challenge and after Clarence's loss in round nine we are determined to implement our game plan across the ground."
SELECTED TEAMS: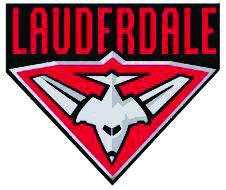 Lauderdale
B: C. Edmand, M. Goldsmith, C. Stewart
HB: A. Rance, C. van Breda
C: C.  Knowles, B.  Goward, S.  Williams
HF: E. Aliendi, O. Hudson, M. Hutt
F: A. Park, E. Johnstone
R: C. Kenny, K. Teders, C. McManus
Int: E. Burrows, B. Dickenson
In: C. van Breda , E. Johnstone, A. Rance, B. Dickenson, E. Burrows
Out: S. Adams,  K. Whitelaw,  J. Sawyer,  S. Griffin,  T. Stubbs,  M. Woolley,
E. Johnstone,  K. Dawson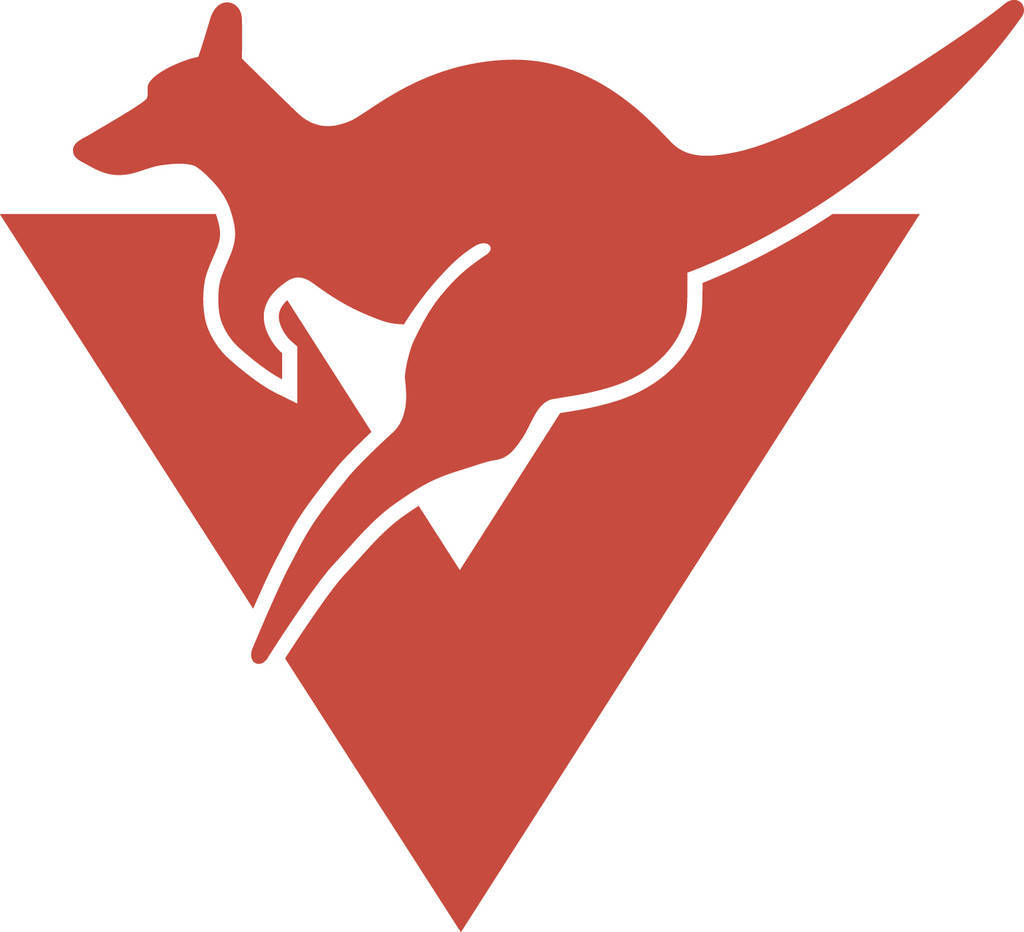 Clarence
B: L. Standen, A. Hardner,
HB: C. MacPherson, K. Johnson, T. Strong
C: N.  Garlo, B.  Scott, J. Ransley
HF: G. Mitchell, M. Westland, N. Pearce
F: S. Webberley , K. Cokley,
R: K. Craig, H. Scott, B. Oates
Int: G. Alomes, M. Harper, B. McDonald, J. Minifie
Emg: D. Elliston
In: N. Pearce, B. Oates, M. Harper, K. Cokley
Out: G. Blackburn, R. Archer, J. Williams, M. Wise
---
Tigers v. Launceston (Twin Ovals) – 1:00pm 
Form Guide (most recent first): Tigers – L L L W L  | Launceston – W W W W W
Last Time They Met: Launceston 14.7 (91) def. Tigers 1.0 (6) – Round 5, 2019 at Windsor Park
The Tigers and Launceston will take each other on at the Twin Ovals in round ten, with the ladder leading Blues looking to continue their perfect start to the season.
Tigers are sitting in fifth place on the ladder and last week were defeated by Glenorchy, although the side has shown signs of improvement throughout the campaign so far.
"This year our side is the strongest it has been and we are learning how to become an attacking, forward moving side," player Lilly Ellis said.
"I think that in the last few weeks we have been able to put what we have been practicing at training into action and we now have a clear game play style.
"We are a young team who may lack the senior experience that some other teams have, and if we keep this structure, our pace and strength can match that of the top teams in the seasons to come," she said.
Launceston are leading the competition and last week defeated Lauderdale.
Coach, Ange Dickson, says her side has adjusted its view of success in season 2019.
"We have changed our focus and what we view as success.
"Success for us isn't about winning games as such. It's more about reaching our targets and goals that we set each week.
"We are driven to push ourselves each and every week and never become complacent with just winning a game. It's got to be more than that for us."
Dickson acknowledges the challenge the Tigers present.
"The Tigers are coming into some good form and have had some great results lately against some very tough opponents.
"For us, it is again an opportunity to test players in new positions against a quality opposition and see who has the ability to play more than one role on the field for us.
"Each and every week is almost an audition for our finals team and it pushes the girls to give 110% which ends up producing a high level of football," Dickson said.
SELECTED TEAMS: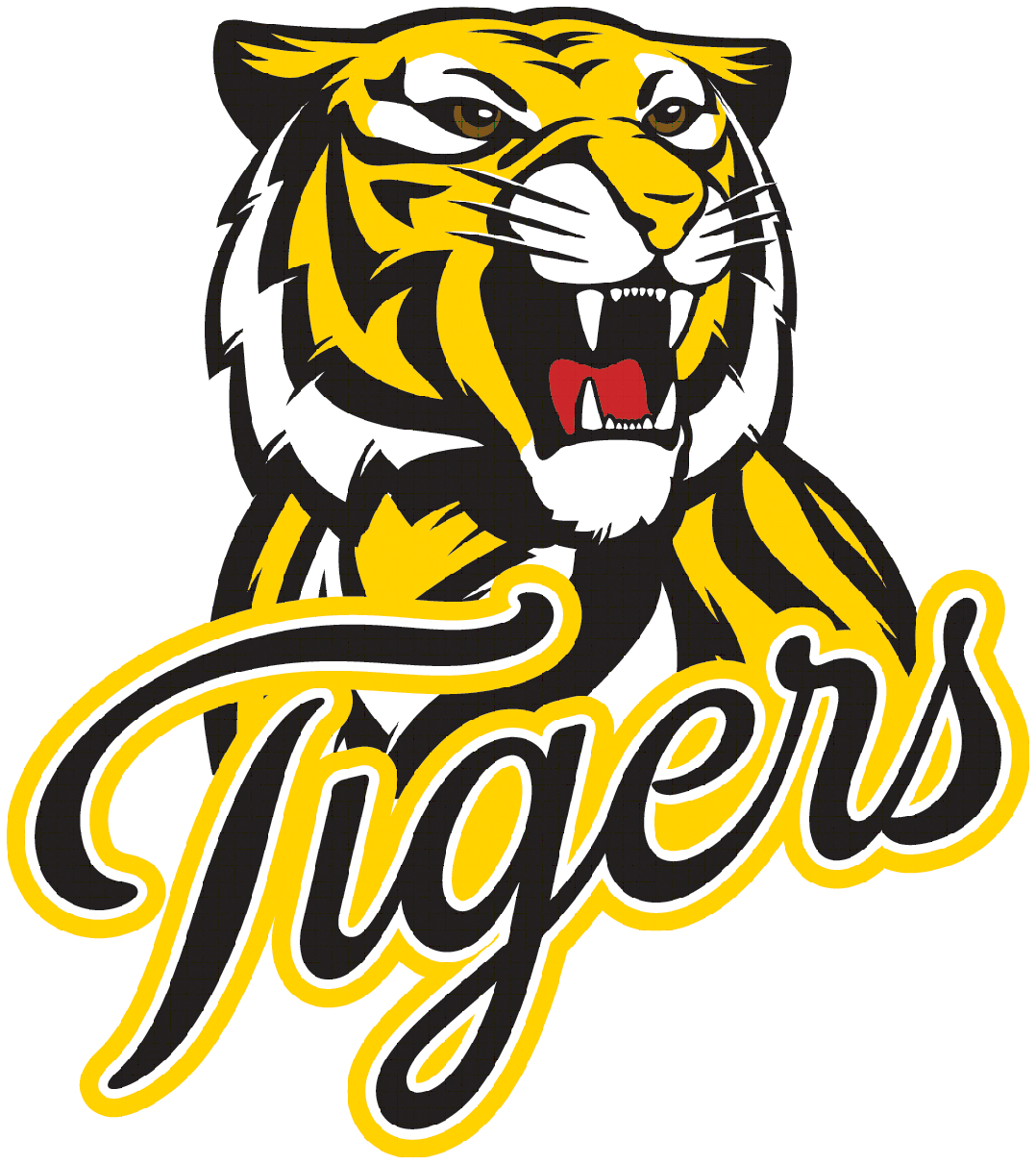 Tigers FC
B: L. Reid, O. McKee,
HB: E. Brereton, E. Doyle, I. Lovell
C: M.  Polley, C.  Brooke, A. Blanden
HF: L. Ellis, R. Roberts, S. Botrell-Jones
F: S. Grimsey, T. Clifford,
R: M. Absolom, H. Baldwin, M. Neal
Int: M. Barr, M. Bones, P. Flakemore, A. Burrows-Cheng
In: I. Lovell, A. Burrows-Cheng, S. Botrell-Jones, A. Blanden
Out: C. Webster,  G. Millar,  M. Wilkinson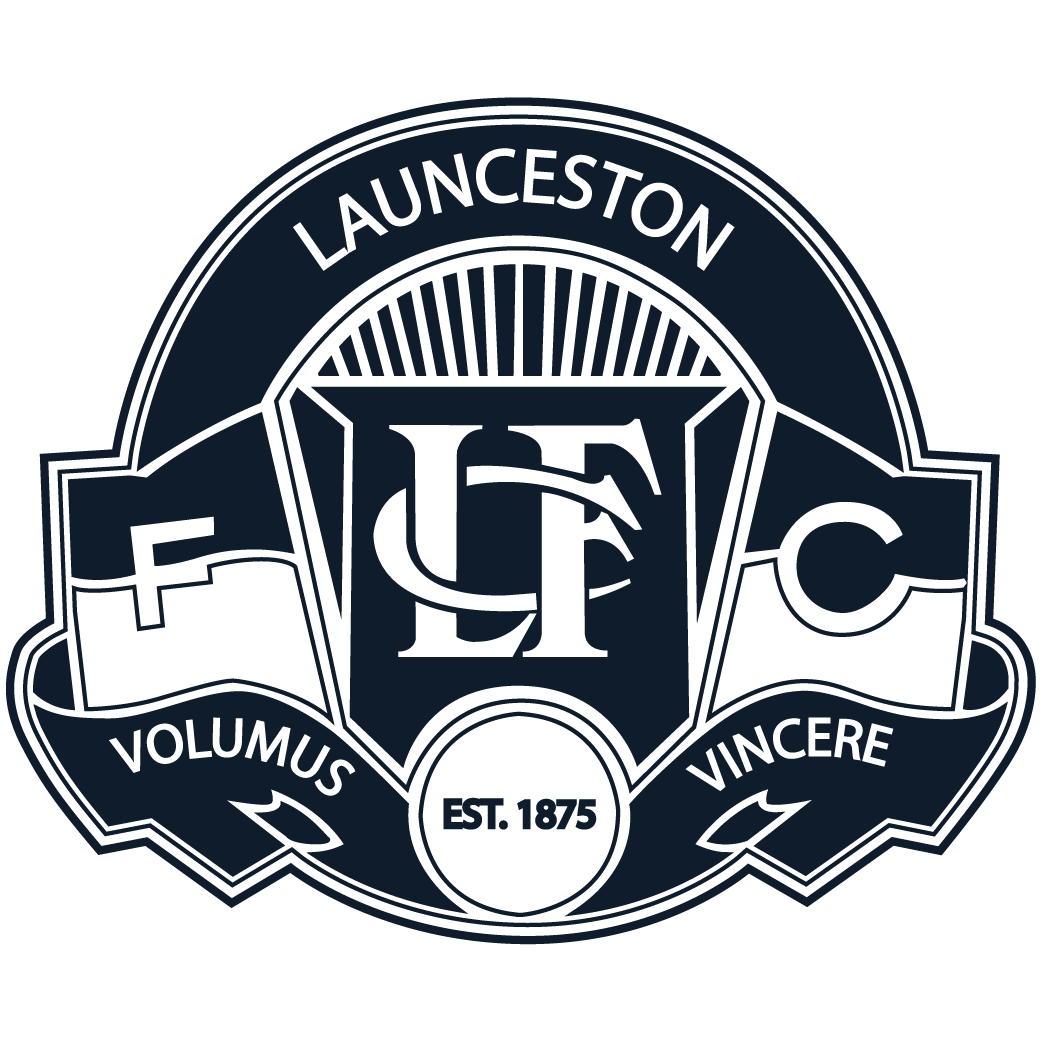 Launceston
B: B. Rattray, N. Ristrom,
HB: A. Dickson, K. Hill, A. Green
C: L.  Haines, M.  Smith, C.  Thuringer
HF: S. Beeton, L. Stevenson, C. Stanley
F: A. Halaby, M. Hillier,
R: C. Haines, M. Radford, E. Page
Int: J. Guy, M. Sinclair, D. Taylor, H. Whyte
Emg: D. Bannister, G. Hill, B. Thurlow
In: B. Rattray, A. Halaby