The teams are in for round two, with key inclusions and fresh faces headlining what's emerged from the selection table. 
Lauderdale has received a big boost ahead of its clash with rival Launceston, with classy wingman Rhys Sutton and emerging young defender Mitch Anderton both coming in.
Sutton , a late withdrawal last weekend, and Anderton – a member of the Devils Academy who has had a rough run with injuries – add plenty of zip and dare to this side, with Jeremiah Perkins and Ray Hill making way.
Launceston have also made two changes, with Harvey Griffiths (suspended) and Sam Bruinewoud going out for experienced duo Tim Bristow and Ben Killalea.
Bristow has returned to the club as a playing assistant coach in 2019 after a stint in the WAFL, where he moved to after a stellar initial career with the Blues. Named in the centre, Bristow will add plenty of experience to the Blues' midfield group against the hard-edged brigade at Darren Winter's disposal.
Clarence, as expected by many, as named a relatively young side for its first match of the year, with familiar names Clint Riley, Ethan Jackson, Blair Rubock and Zac Buechner either returning or debuting for the club, as well as the likes of youngsters Sam Banks, Adrian Butterworth, Tyler Penwright, Jacob Smith and Oliver Preshaw.
A road trip to face the reigning premiers will be a big initiation for this young group, with how these 'Roos respond set to tell us plenty about what the group is made of.
The Northern Bombers' arsenal has only been strengthened for this one, with key forward Bart McCulloch and key recruit Jordan Tepper both coming into the team for Devils player Rhyan Mansell and last week's late inclusion Thomas Foon.
Glenorchy's heritage game against North Hobart will see the Magpies bring back two key figures in 2018 RACT Insurance Player of the Year Daniel Joseph and Devils over-ager Ryan Banks-Smith.
Joseph was a big out last weekend but as a proud Glenorchy person will be licking his lips at the prospect of representing the Magpies in a Heritage clash.
The Demons have wielded five changes for the Saturday night clash, with veteran Ollie Di Venuto, Michael Bidgood, Josh Clifford, Finn Lapham and Hamish Barron all coming in.
Barron drew the praise of coach Bear Robinson on Thursday, with the Demons boss making mention of Barron's elite work rate at training and willingness to give himself a chance at playing senior football.
---
CLICK HERE FOR UMPIRE APPOINTMENTS
---
LAUDERDALE v LAUNCESTON
Round 2 – 06/04/2019
2:00PM – Lauderdale Oval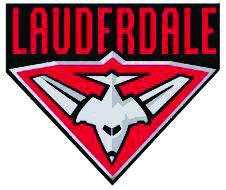 Lauderdale
B: M. Anderton, A. Hill, W. Francis
HB: J. McGuinness, E. Trupp, N. Raglione
C: R.  Sutton, S.  Siggins, J.  Williams
HF: H. Kerinaiua, J. Gillbee, A. Saunders
F: S. Burge, M. Elliott, B. Walsh
R: H. Smith, P. Bellchambers, N. Franklin
Int: T. Boscott, A. Hevey, R. McManus, L. Meagher
Emg: R. Hill, C. Laoumtzis, B. McGuinness, J. Perkins
In: R. Sutton, M. Anderton
Out: R. Hill, J. Perkins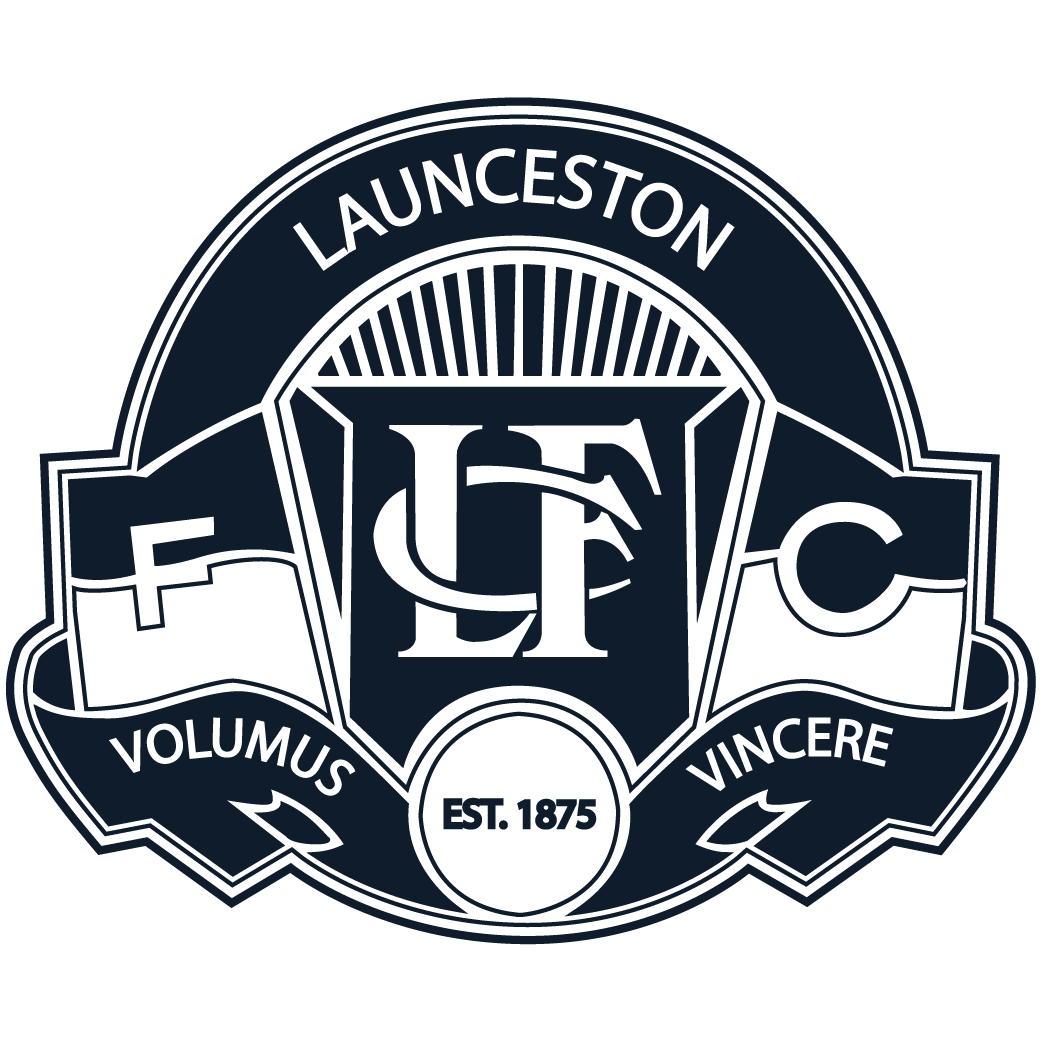 Launceston
B: J. Boyd, S. Vandervelde, J. Tuthill
HB: J. Smith, E. Conway, R. Tyrrell
C: C.  Brown, T.  Bristow, M.  Hodge
HF: J. Gillow, M. Thorp, B. Taylor
F: J. Donnellan, J. Harper, G. Holt
R: H. Leedham, F. Seymour, B. Palfreyman
Int: B. Killalea, T. Lucas, T. Miller, L. Walsh
Emg: S. Bruinewoud, I. Chugg, J. Hinds, J. Talbot
In: T. Bristow, B. Killalea
Out: H. Griffiths, S. Bruinewoud
---
NORTH LAUNCESTON v CLARENCE
Round 2 – 06/04/2019
2:00PM – UTAS Stadium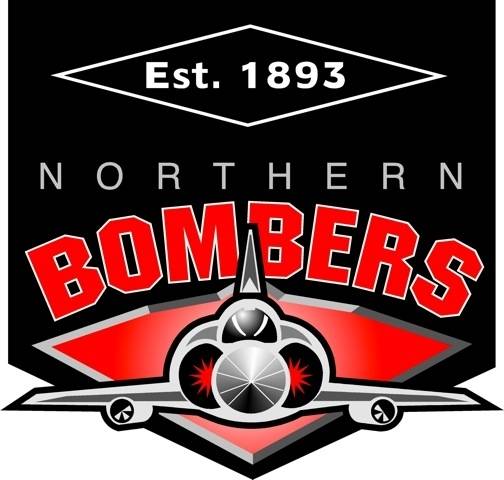 North Launceston
B: J. Foon, T. Donnelly, B. van Buuren
HB: L. Davies, C. Young, A. Richter-Salter
C: J.  Avent, J.  Ponting, B.  Simpson
HF: S. Egger, B. Elmer, J. Rushton
F: C. Lowe, B. McCulloch, J. Tepper
R: A. Lee, T. Whitford, B. Cox-Goodyer
Int: F. Bennett, J. Lanham, K. Wadley, L. Young
Emg: J. Curran, K. Curtis, T. Foon, C. Pearton
In: B.McCulloch, J. Tepper
Out: R. Mansell, T. Foon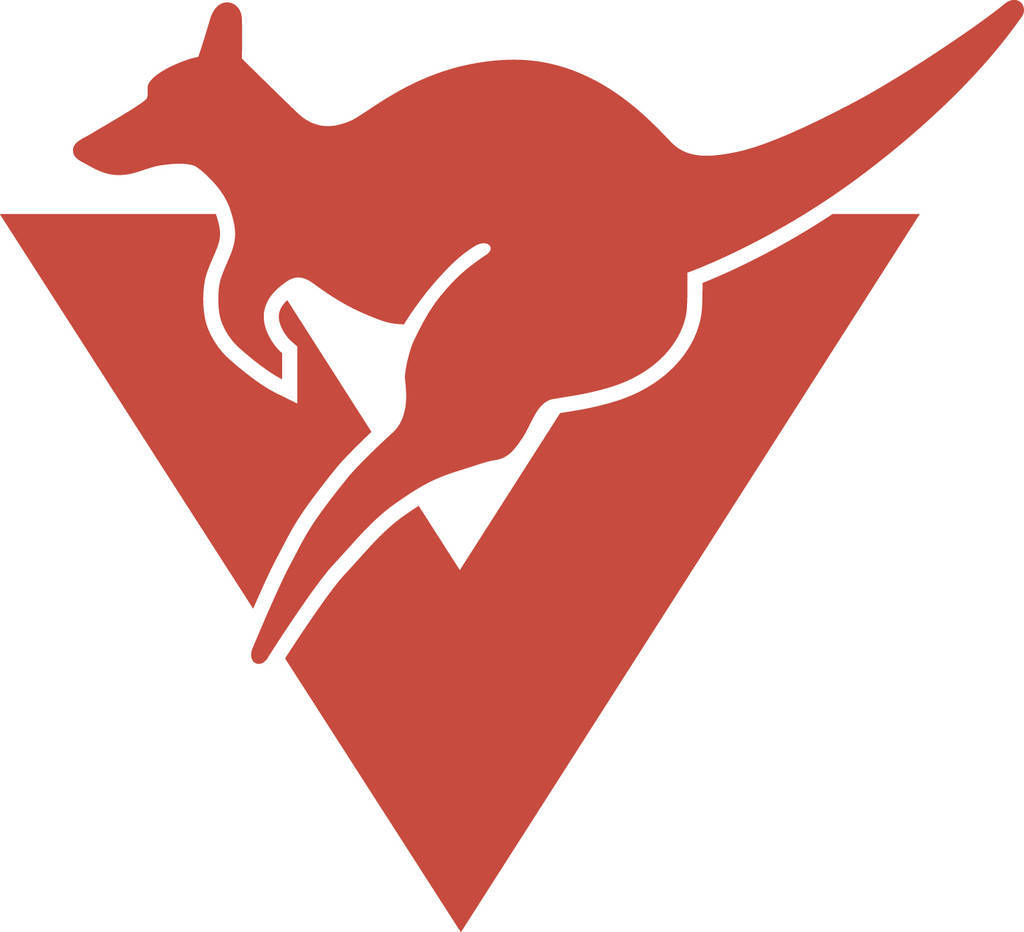 Clarence
B: T. Castle, J. Bailey, J. Holmes
HB: S. Banks, J. Webberley, E. Jackson
C: Z.  Buechner, J.  Cox, O.  Paprotny
HF: G. Chambers, K. Wylie, O. Preshaw
F: C. Nield, J. Smith, B. Rubock
R: R. Bailey, B. Jones, C. Riley
Int: A. Butterworth, J. Harper, T. Penwright, W. Wall
Emg: J. Bealey, K. Howlett, J. Preshaw, J. Tilley
---
GLENORCHY v NORTH HOBART
Round 2 – 06/04/2019
6:00PM – KGV Oval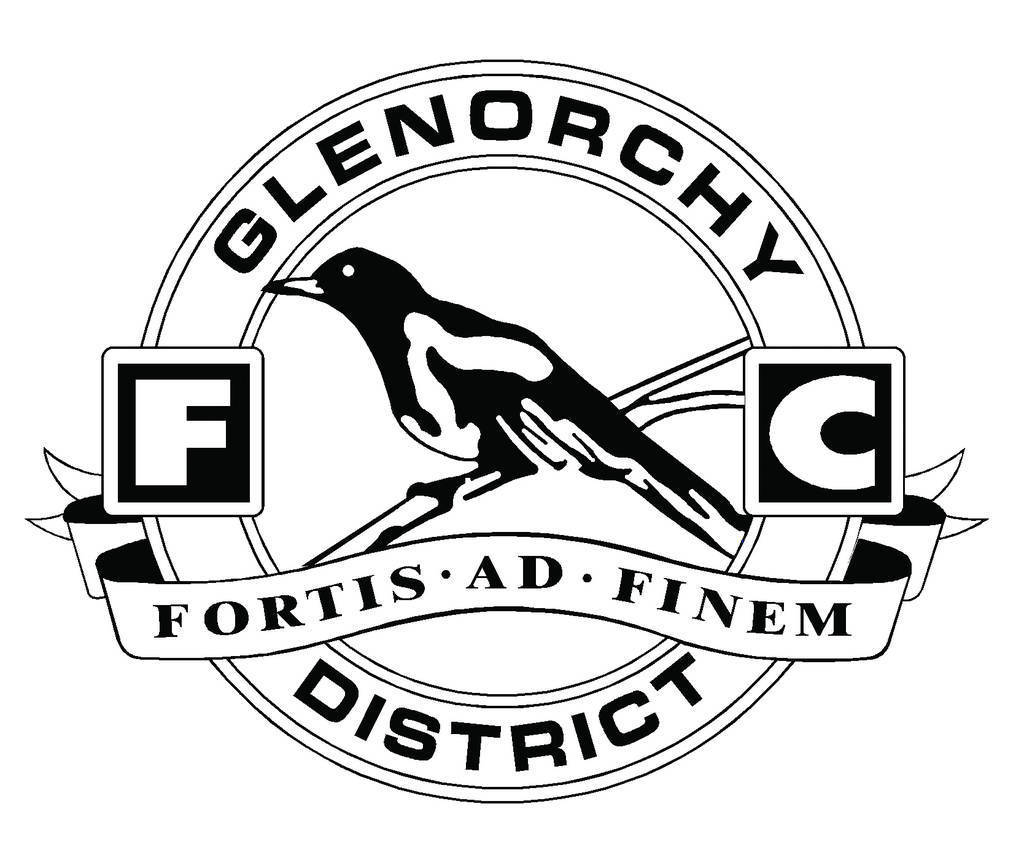 Glenorchy
B: J. Arnold, T. Butterworth, A. Brennan
HB: L. Smith, H. Gunther, B. Webb
C: R.  Banks-Smith, R.  Mott, D.  Joseph
HF: C. Daly, J. Grant, A. Grace
F: J. Bowden, S. Reeves, C. French
R: C. Duffy, B. Kamaric, J. Webb
Int: J. Geard, C. Mcknight, A. Roberts, S. Rundle
Emg: G. Millucci, R. Oakley, C. Salter, J. Stevenson
In: D. Joseph, R. Banks-Smith
Out: G. Millucci, C. Salter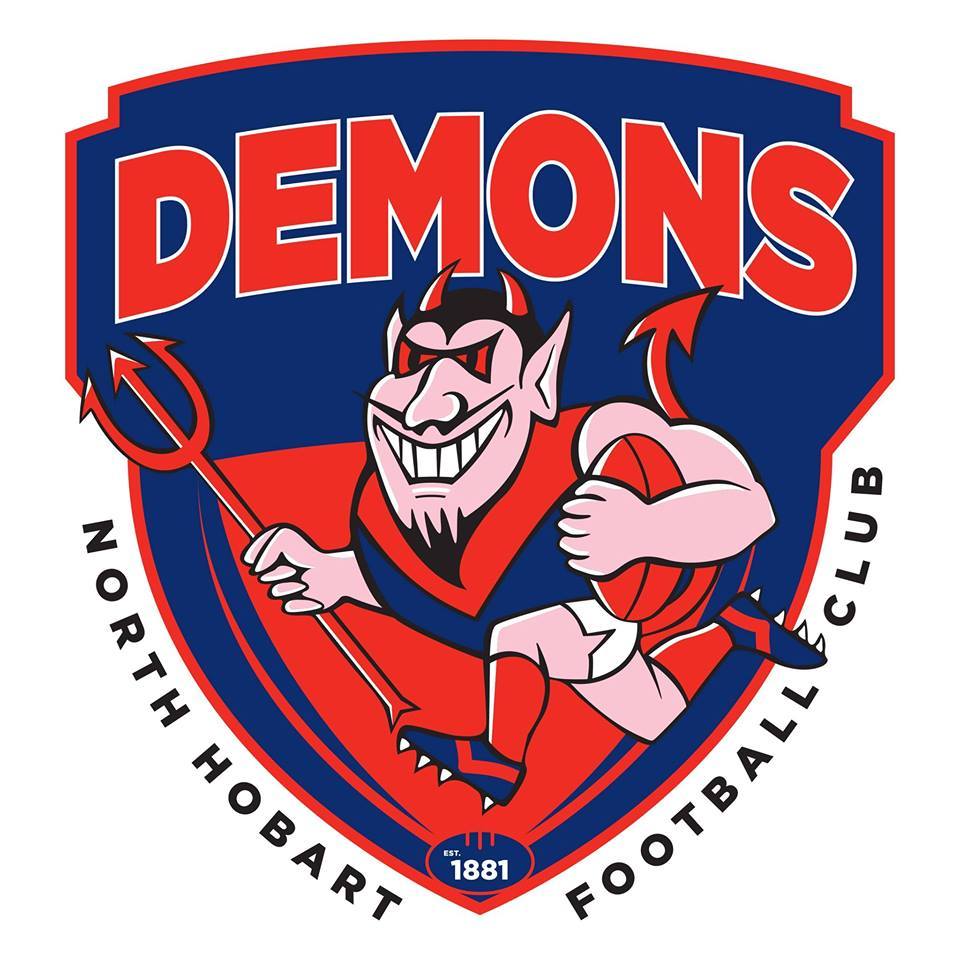 North Hobart
B: A. Moore, B. Walker, H. Williams
HB: N. McCulloch, C. Kilpatrick, M. Yates
C: J.  Charlton, B.  Tilbury, O.  Di Venuto
HF: A. Norton, C. Garland, T. Reeves
F: H. Barron, C. Best, J. Barwick
R: O. Angerstein, S. Darley, N. Lee
Int: M. Bidgood, J. Clifford, F. Lapham, C. Ransom
Emg: J. Barwick, S. Becker, W. Cole, H. Ireland
In: M. Bidgood, O. Di Venuto, F. Lapham, H. Barron, J. Clifford
Out: L. Waters, S. Caswell, T. Millhouse, H. Williams, H. Ireland
---
TSL DEVELOPMENT LEAGUE
LAUDERDALE v LAUNCESTON
Round 2 – 06/04/2019
11:30AM – Lauderdale Oval
Lauderdale
To be selected from:L. Arnold, D. Bransden, A. Brewster, C. Carr, J. DiIenno, S. Foster,
L. Gallagher, W. Gergel, T. Havea, P. Hudson, B. Keiselis, C. Laoumtzis,
B. McGuinness, T. McKnight, J. Perkins, F. Rackett, T. Ratcliffe, D. Searle,
N. Sneyd, B. Steinbauer, C. Sutcliffe, S. Tilley, L. Wright


Launceston
To be selected from:
J. Bosveld, J. Bott, S. Bruinewoud, J. Burling, Z. Camplin, K. Chilcott,
I. Chugg, T. Clark, J. Colgrave, C. Curtis, A. Davies, T. Dwyer,
W. Elliott, B. Gillow, J. Hinds, B. Killalea, A. Lisson, T. Lucas,
S. Mayne, T. McRobert, T. Miller, O. Reid, J. Roberts, W. Robinson,
J. Talbot, T. Upson, L. Walsh, A. Woods D. Boyd, S. Sherriff
---
NORTH LAUNCESTON v CLARENCE
Round 2 – 06/04/2019
11:30AM – UTAS Stadium
North Launceston
To be selected from:
D. Bannister, O. Chugg, L. Cocker, M. Cossins, E. Crossingham, J. Curran,
K. Curtis, T. Eiszele, C. Evans, T. Foon, C. Haines, W. Haley,
W. Hall, J. Harris, D. Headland, A. Jefferies, J. Kerr, J. Mazengarb,
B. Pearn, C. Pearton, A. Potter, C. Praciak, H. Rand, J. Smith,
W. Tatnell, G. Tatnell, X. Todman, R. Whitney

Clarence
To be selected from:
J. Bealey, H. Burgess, A. Continenza, R. Cowie, J. Ede, J. Gridley,
N. Holmes, K. Howlett, A. Jackman, J. Jordan, B. Lewis, T. Marshall,
J. Nus, J. Preshaw, D. Pulford, K. Saward, R. Stocks, S. Storic,
N. Thornbury, J. Tilley, J. Tremayne, R. Wright
---
GLENORCHY v NORTH HOBART
Round 2 – 06/04/2019
3:30PM – KGV Oval

Glenorchy
To be selected from:
W. Atkin, J. Bearman, T. Bowden, D. Brown, J. Deegan, S. Deverell,
T. Duggan, C. Goodsell, S. Hall, I. Manson, J. Millhouse, G. Millucci,
R. Oakley, B. Patterson, K. Richards, J. Roberts, B. Rowbottom, C. Salter,
J. Stevenson, J. Tapp, B. Tucker, P. Vout, J. West, J. Whitford,
B. Williams

North Hobart
To be selected from:
L. Andrews, J. Barwick, S. Becker, M. Bowerman, N. Butler, J. Caulfield,
K. Cobern, W. Cole, M. Evans, P. Fisher, H. Ireland, H. Joyce,
A. Keeling, F. Lapham, A. Marathis, K. Mason, B. Midson, L. Payne,
A. Rogers, H. Suhr, M. Webb, J. Willmott, T. Willmott